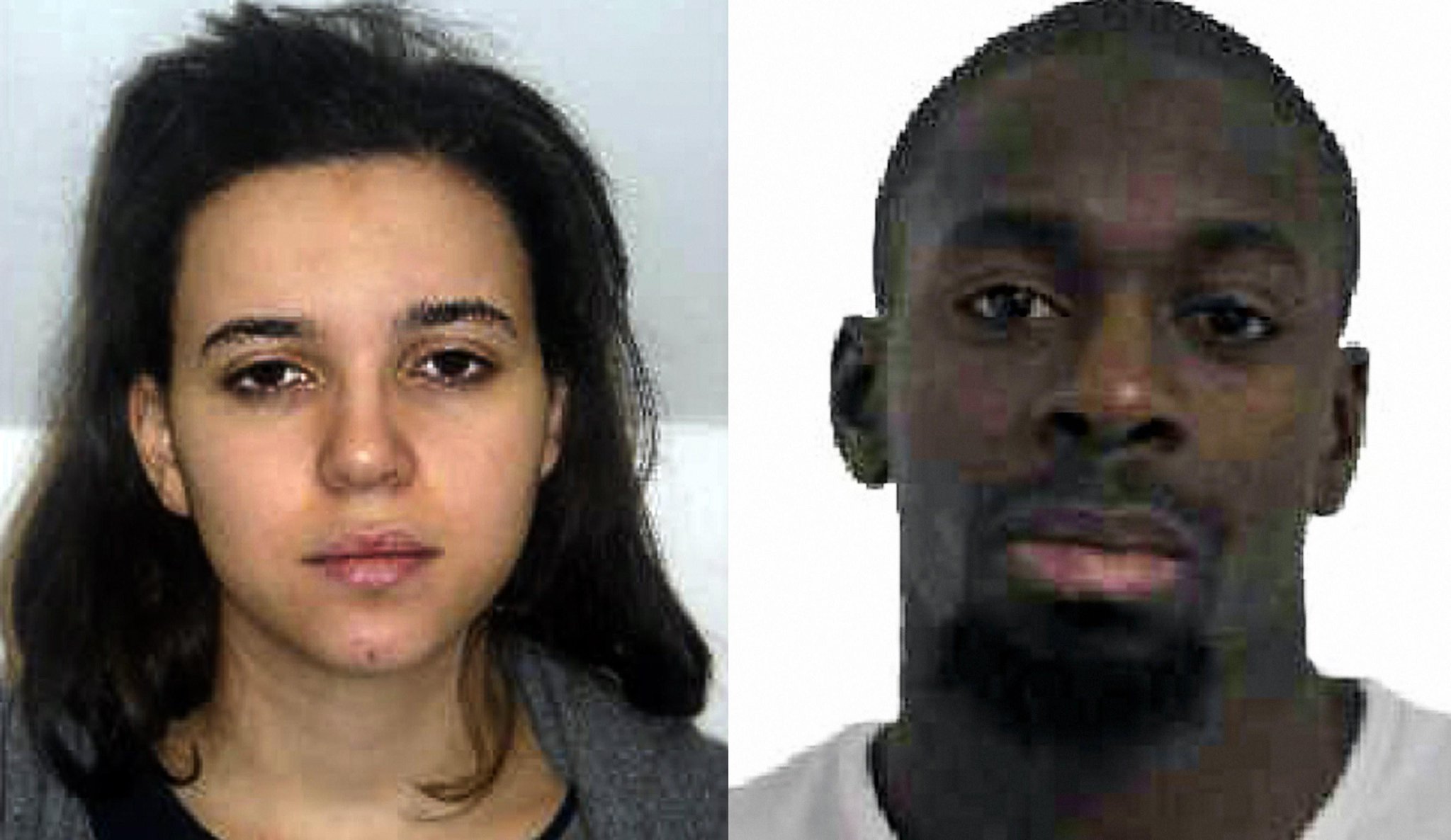 A 33 year old man and a woman are being sought in connection with the Charlie Hebdo massacre. It is likely this man, Amedi Coulibaly, who has entered the Parisian kosher supermarket, taking hostages, and perhaps killing some of them.
It is reported that both individuals were part of a Islamist terrorist recruitment cell based in Paris and operating against the U.S. presence in Iraq. French police believe that one or both of these two were involved in the shooting Thursday of a police woman and an accident investigator in the Montrouge neighborhood in southern Paris.
Further
SPECULATION
is that the Kouachi brothers have remained in contact with these two, and perhaps others, and that the male, named Amedi Coulibaly or his 26 year old female partner/GF named Hayat Boumedienne (take your pick) shot the two officers yesterday to create a
DIVERSION
or at least another crime scene – enabling the brothers to escape. That didn't work, obviously. This raises the question as to whether it was one of these two that Kouachi brother was signaling to as he left the Charlie Hebdo slaughter.
Note: The brothers Kouachi:
Cherif and Said Kouachi were the first terrorists identified by French police.
Cherif Kouachi had been previously convicted of aiding Islamist extremists in Iraq.
He was taken into custody by American troops, turned over to the French judicial system.
Cherif Kouachi was convicted of recruiting for terrorists in Iraq.
He was sentenced to three years, but served only half of the sentence.